Hotel Le Clément, A Family House
You will stay facing the St. Germain Market, listed covered market dating from 1813.
Still a food market to this day, it also includes an auditorium, a music conservatory, a swimming pool, a car park…. As well as major international brand stores: Apple, Uniqlo… and typical Parisian restaurants.
Inside of a building dating from the 1850sin a quiet little street, since 3 generations, our family is developing its expertise as hoteliers.
After Marguerite and her husband François, their daughter Simone and her husband Gaston take up the torch. At the time, the Clément offered its guests a bar and a brasserie with its famous Auvergne specialties.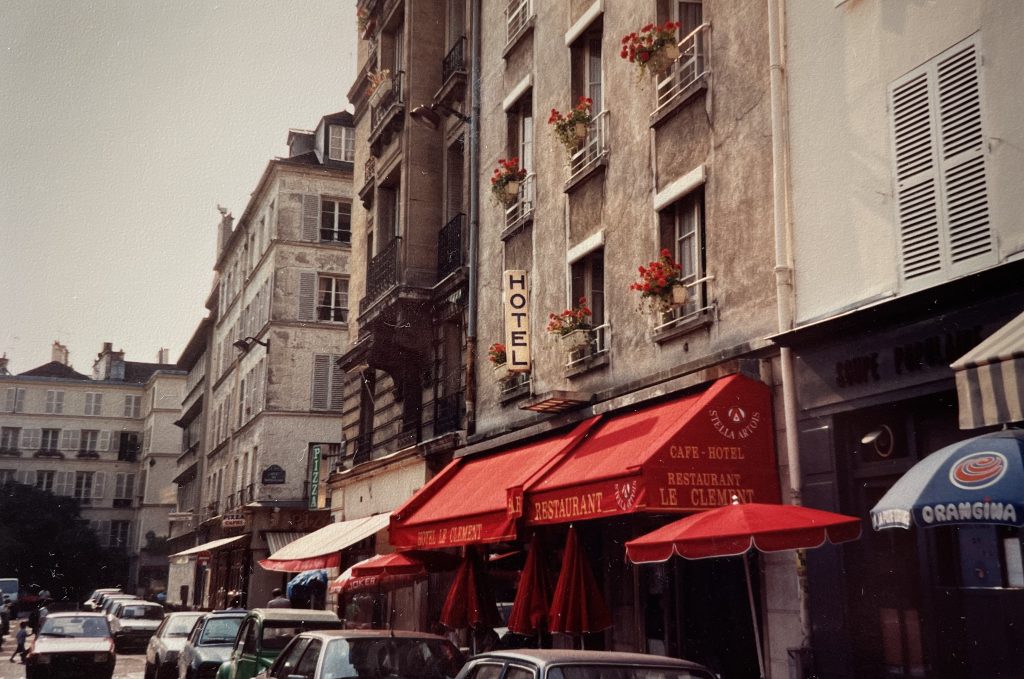 Then at the end of the 1990s, the family refocused on the hotel business and their eldest daughter Patricia and her husband Remy took over the management of the hotel.
In 2022, their second daughter Christine takes over the management.
Within its "home", this family wishes, throughout your stay, to offer you the most authentic Parisian experiencewhere charm and customer service are their priorities within our 28 rooms.